Galette des Rois (King's Cake)
Detalles
Price: 20€ / 3€
* The Galette des Rois is only available upon request during Christmas season (end of December / beginning of January)
The Galette de Rois is a very traditional dessert on these dates around the 6th of January.
The dessert is based on:

puff pastry made of butter from Brittany (tradicional recipe and our recipe)
frangipane, which is a inner cream made of almond cream, custard cream, Bourbon vanilla, and almond liquor).
Inside the Gallete there is always a charm (in the past, it was a bean).
There's an age-old protocol that needs to be followed and it's all to do with the little charm that bakers hide inside the cake.
First of all the youngest child has to hide under the table and tell whoever is cutting the cake who should get which piece.
Whoever finds the charm, known as a "féve", in their slice (as long as they don't swallow it) gets to wear the crown that comes with the tart and then names their king or their queen.
And then everyone just sits down and scoffs it. Normally with either cider or champagne.
We sell the entire Galette (20€) or  by portions (3€)
There is a limited stock of this product and it will be available at our shop on the 4th, 5th and 6th January.
Read more
Read less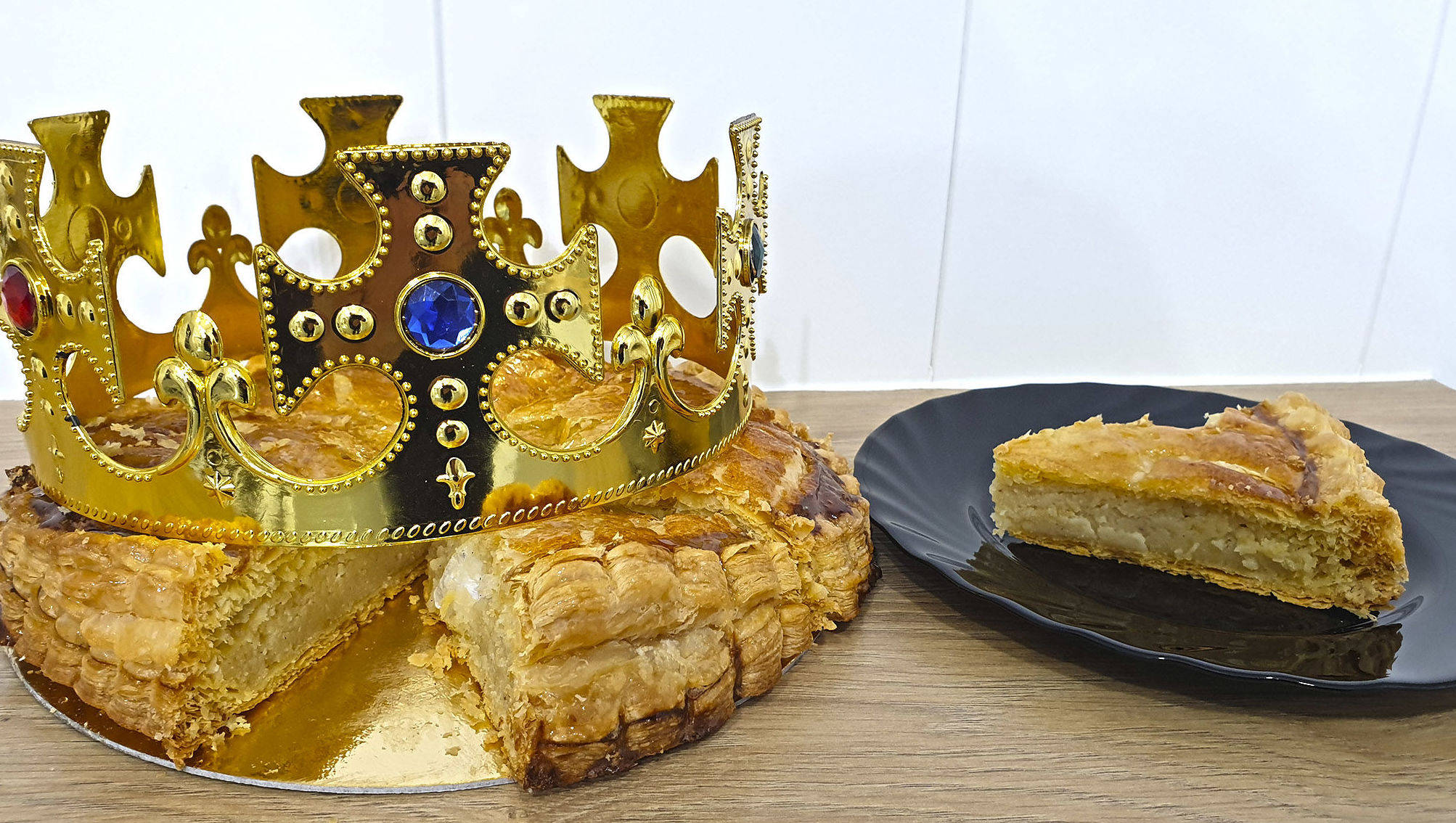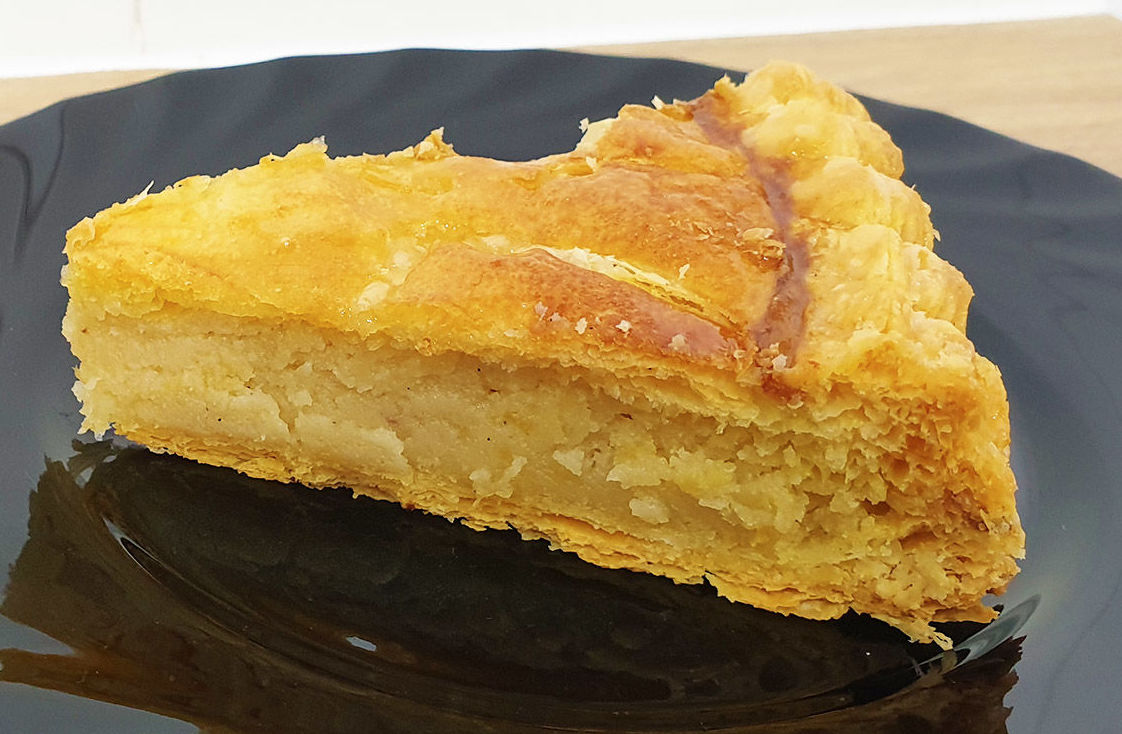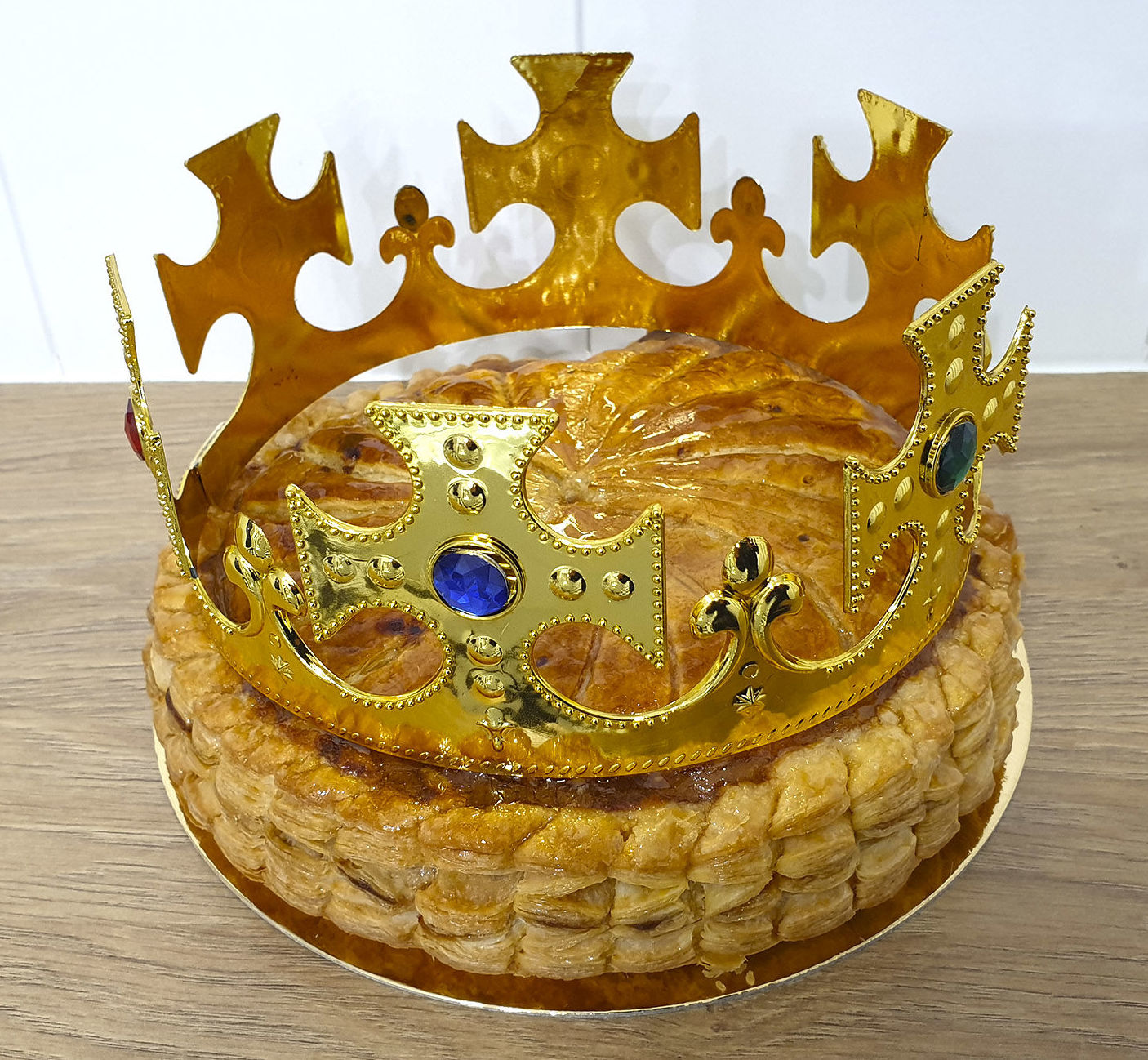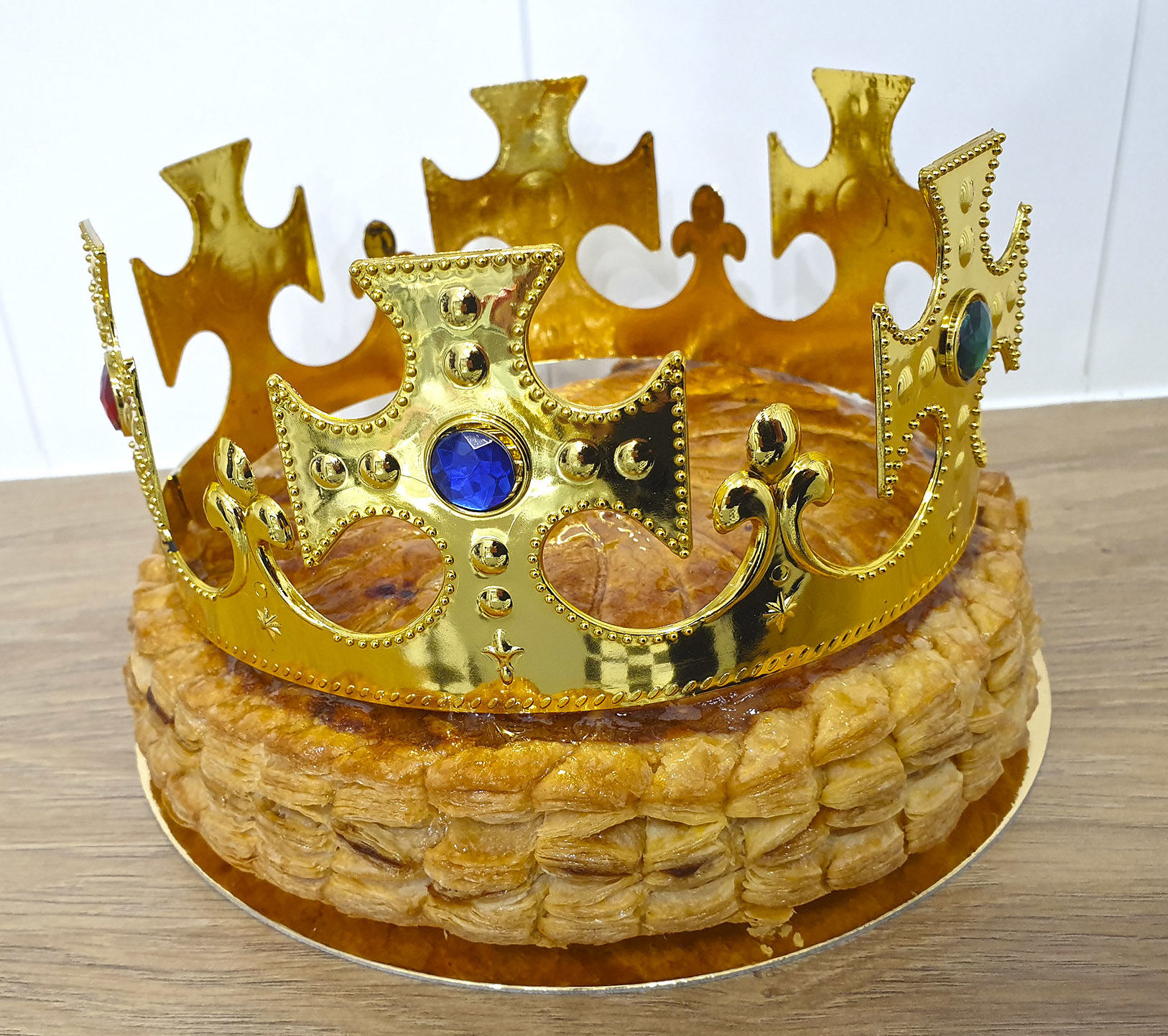 Ask us throught Whatsapp
Ask for more information
Please, review selected fields
Thank you for contacting us
We will contact you as soon as possible